For my lockdown loaf beer bread, click here!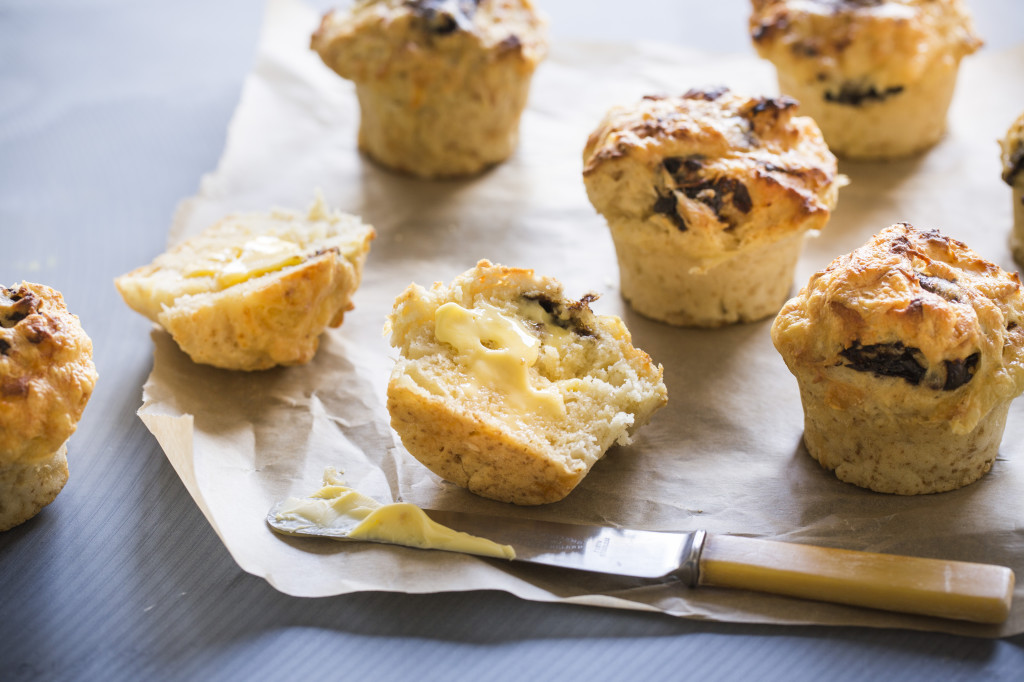 Marmite & cheese beer bread bites
The original plain recipe for this bread was handwritten in our tattered Great Barrier family recipe book. Mum had written above it, underlined twice: 'Easy one bowl no mess operation!'.
If that's not enough to convince you you need to make these, then the cheesy, salty, Marmitey goodness and soft, steaming bread will be. You can make this in one loaf tin if you like – just increase the cooking time to 35-40 minutes. These are best eaten hot straight out of the oven with lots of butter. Of course, you may prefer Vegemite to Marmite, and that's a discussion I won't get into right now…
Ingredients
3 cups self raising flour (or 3 cups plain flour with 3 teaspoons baking powder)
Big pinch salt
1 tbsp sugar
1 x 330ml bottle of beer
50g butter, melted
1 cup grated cheese
1/2 cup grated Parmesan cheese (or use extra cheddar)
Marmite, for swirling
Method
Preheat oven to 180c conventional bake and grease a muffin tin (you can line with baking paper too if you like).
Sift all dry ingredients together in a large bowl and mix well. Add the beer, melted butter and half the cheese, and stir to combine. The mixture should be wet and sticky – if it looks a little dry, swill out the beer bottle with a bit of water and add that in. Spoon in to muffin tins so they are about 3/4 full.
Dip a knife or spoon in the Marmite, plunge it into the centre of the bread and twirl around so it smudges into the dough. Top with remaining grated cheese.
Bake in the oven for 25-30 minutes until golden and crunchy on top and cooked through.
Serve immediately with butter. Once cold, a little zap in the microwave before serving is a great idea.