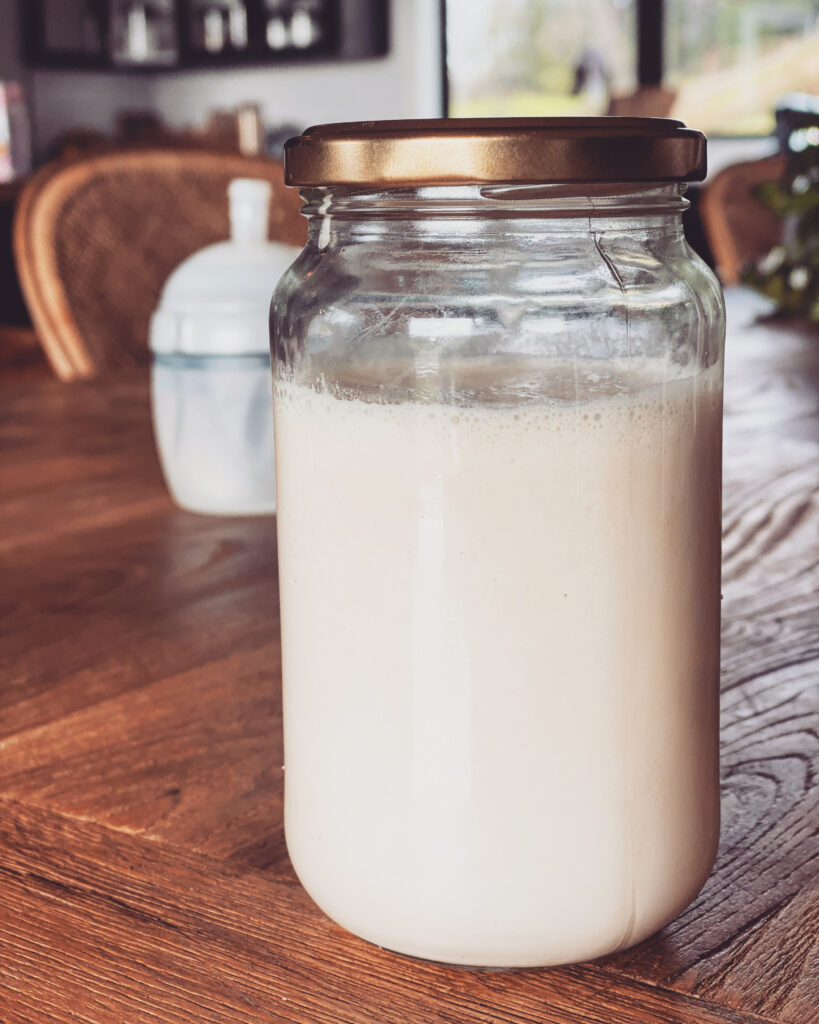 Dairy-free toddler milk drink
If you're looking for a cow's milk alternative for your toddler, this truly nourishing blend is really simple to make. By the time Sky turned one, he was eating a wide range of solid wholefoods, and I was breastfeeding less. I decided to start supplementing with a wholesome, homemade non-dairy milk (Douglas are raising Sky on a plant-based diet). I've adapted this recipe very slightly from one that was developed by a paediatric naturopath. It resonated well with me, and Sky absolutely loves it as part of a balanced diet full of veges, fruit, nuts, grains and legumes – and breastmilk. He's nourished and happy. It works for us which is why I want to share it – if it doesn't feel right to you, you can simply leave it here. (See note below before you make the recipe).
PLEASE READ THIS: This milk is not a complete food source for infants and is not recommended for babies under 12 months, or as a formula or breast milk replacement. Please consult a paediatrician or medical specialist before replacing your baby's current milk. Information on this page should not be taken as medical advice.
Ingredients
4 cups plant-based milk* (please see note below)
3/4 cup organic coconut milk (look for one with no additives except water)
1/4 cup fresh carrot juice (organic carrots best if you can)
3 tsp flax seed (linseed) oil
.
Method
Add all ingredients to a large jug or bowl, and whisk to combine. If the coconut milk is cold it may be lumpy – this is okay, the lumps will disappear as the milk heats up.
Keeps in a sealed jar in the fridge for a few days.
To serve, shake vigourously before you pour it into the bottle to incorporate the oil. Warm gently as you usually would (I sit the bottle in hot water until it reaches the proper temperature).
.
Notes
*Choosing a plant-based milk that's fortified with calcium and vitamin B12 could a good idea to help meet the daily requirements of your toddler, especially if they are following a plant-based diet. You can find fortified soy, cashew and almond milks at the supermarket. We all take Vitamin B12 supplements in this household, so I often opt for a milk with no additives.
More bioavailable calcium can be found in a wide range of foods such as beans/legumes, leafy greens like spinach, kale and broccoli, and tofu. Celery juice is packed with calcium, too! I have one every morning.