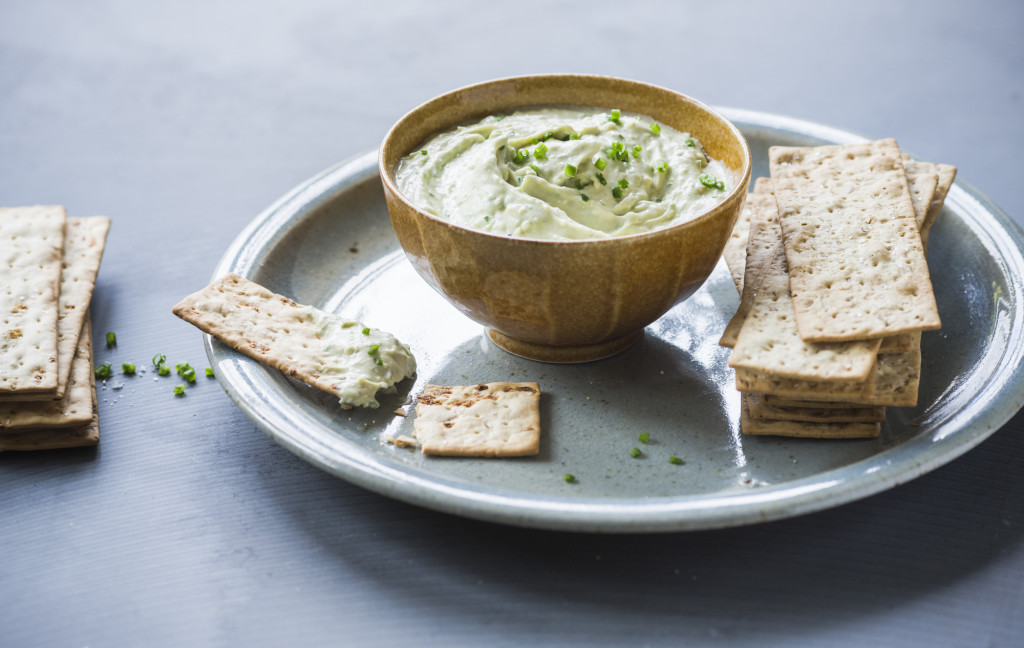 Creamy blue cheese spread
I'm a blue cheese lover, and this deliciously luscious blue cheese dip or spread is heavenly on Huntley & Palmers' new Baked Flatbread flavours (Caramelised Onion as well as Sesame, Cumin and Coriander). Serve on a platter with other cheeses, fruit paste (such as plum or pear) thinly sliced pear and chopped walnuts. Or, some smoked chicken and a smattering of Tabasco sauce.
Ingredients
100g blue vein cheese
¾ cup cream cheese
½ cup crème fraîche
3 tbsp finely chopped parsley
2 tbsp finely chopped chives
1 clove garlic, crushed
Squeeze of lemon juice, to taste
Salt and pepper
Method
Bring the blue cheese, cream cheese and crème fraîche out of the fridge for half an hour or so to come to room temperature if mixing by hand.
Add all the ingredients to a bowl (or use a food processor) and mix well with a fork until evenly combined.
Season to taste with salt and freshly crackled black pepper. If you think it needs more lemon juice, feel free to add more.
Keep in the fridge for several days covered with cling wrap.