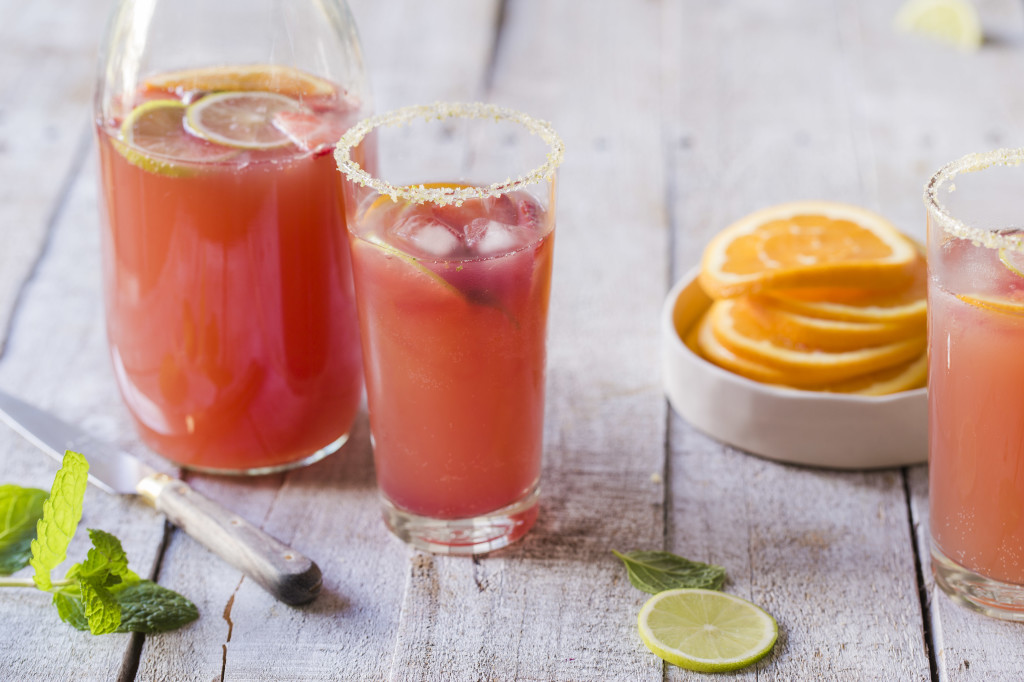 Cranberry sunset fizz with minty lime sugar
Ingredients
Minty lime sugar
½ cup sugar
2 tbsp icing sugar
Zest of 3 fresh limes
6 mint leaves
Pinch of salt
¼ cup freeze dried mandarins (optional)
Punch
4 cups cranberry juice
2 cups orange juice
2 cups pineapple juice
2 cups sparkling peach juice
3 cups ginger ale or ginger beer
3 cups sparkling white or red grape juice, or a mixture
3 tbsp fresh lime juice, or to taste
Chopped fresh fruit (I used strawberries, oranges and limes)
Fresh mint leaves, to serve
Method
To make the lime sugar, process all the ingredients in a food processor until well combined and powdery. Keep in an airtight container until ready to serve. If it clumps together you can process it again with a little more icing sugar.
Add the punch ingredients and fruit to a bowl – I recommending adding the fizzy drinks just before you're ready to serve.
To serve, sprinkle some of the lime sugar on to a side plate in an even layer. Use a lime wedge to wet the rim of a glass then dip in to the sugar on the plate. Add a couple of ice cubes, fill with punch, garnish with mint leaves and serve.