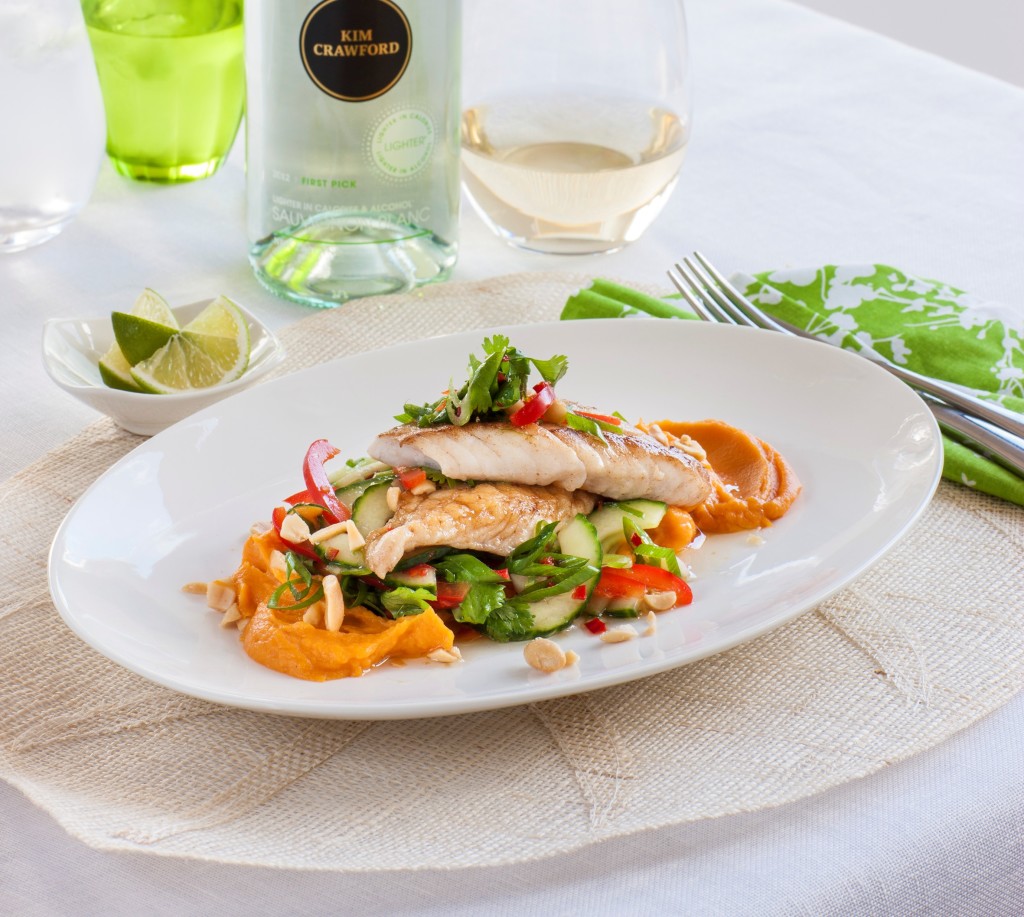 Pan fried snapper with kumara puree & fresh Thai salad
Serves 4
Ingredients
4 medium snapper fillets (or use Terakihi if you're on a budget)
1 tbsp flour
1 kg orange kumara, peeled and chopped into even pieces
1 red capsicum, finely sliced
2 spring onions, finely chopped
½ telegraph cucumber, seeds removed, finely sliced
½ cup fresh coriander, chopped 1 tbsp butter
Rice bran or canola oil, for frying
½ cup roasted peanuts
Lime wedges, to serve
Dressing
1 tbsp fish sauce
1 tbsp lime juice
1 tbsp brown sugar
1 red chilli, seeds removed, finely sliced (optional)
1 clove garlic, minced
Method
Place the kumara in pot of cold salted water, bring to a simmer and cook until just tender. Drain, then place back over the heat for a few minutes to dry off the excess moisture. Mash, or puree in a food processor. Taste and season with salt and pepper.
Place the capsicum, spring onions, cucumber, coriander and peanuts in a bowl. Mix the dressing ingredients together and add to the salad. Toss to coat.
Season the fish fillets with salt and pepper, and dust with flour. Heat the butter and a splash of oil in a frying pan over medium high heat. Add the fish fillets and cook for a couple of minutes each side until very slightly underdone.
To serve, spoon some kumara puree on four plates. Top with a fish fillet, then a handful of salad. Serve with a chilled bottle of Kim Crawford Sauvignon blanc and enjoy!