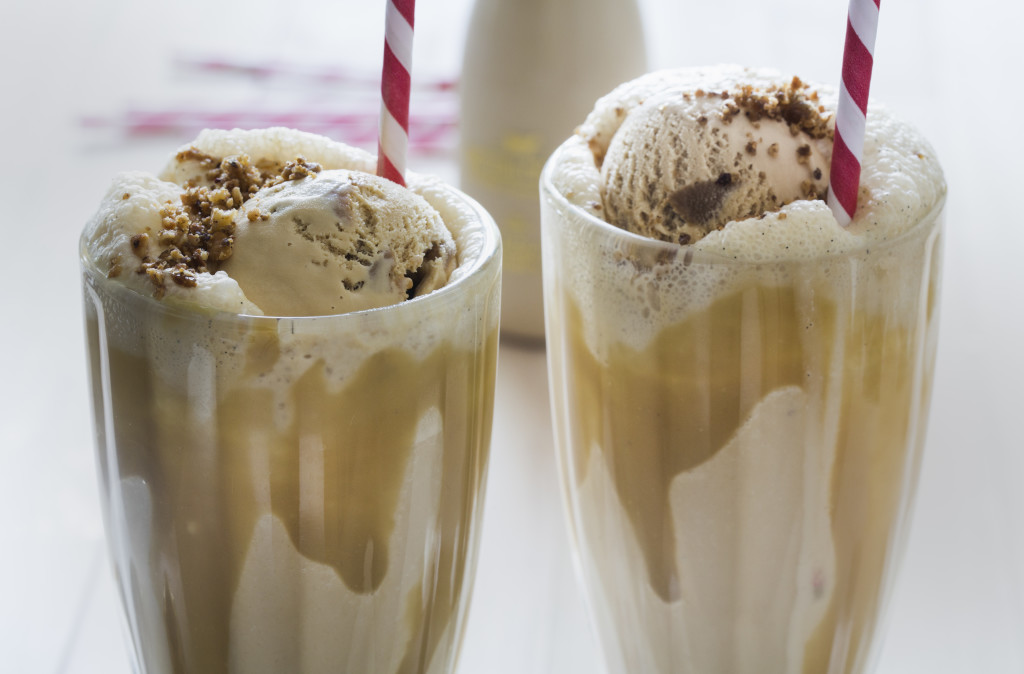 Banana & caramel milkshake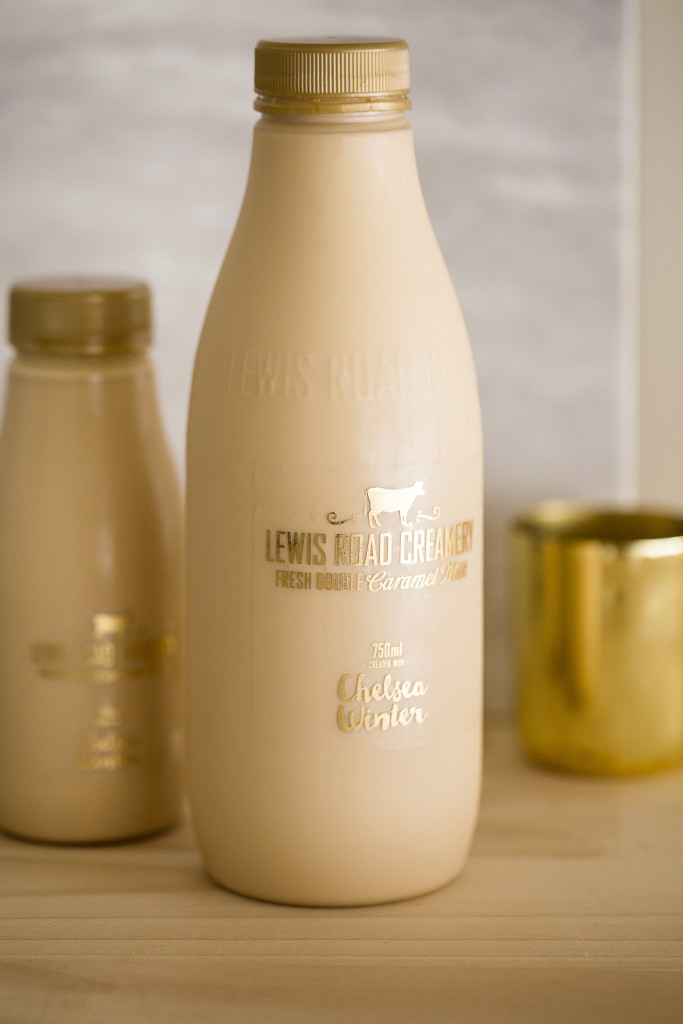 Ah, the eternally popular and ridiculously delicious banana smoothie. I've taken this one to the next level by using my beautiful Double Caramel Milk from Lewis Road Creamery as a base. The flavours of deep rich caramel, smooth butterscotch, vanilla and a hint of salt make this milkshake something very special indeed. Also, if you ever have bananas that are starting to turn a bit too spotty for your liking – peel them, pop them into a resealable freezer bag and keep them for occasions such as this.
Makes 2-4 milkshakes, depending on size
Ingredients
2 cups (500ml) Lewis Road Creamery Double Caramel Milk
2 ripe bananas (frozen is good)
1 big scoop vanilla ice cream
handful of ice cubes
To serve (optional)
butterscotch sauce (click for recipe)
chopped nuts
whipped cream
extra ice cream
Method
Add all ingredients to a blender and whizz until smooth. Have a look, have a taste. If you feel like it needs more of the caramel milk to thicken it, or more banana, or ice cream or ice – adjust the amounts until you're happy with it.
Serve in glasses with extra butterscotch sauce, chopped nuts, whipped cream and ice cream (if you like!)